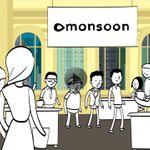 mak0ski Hey @Monsoon_Co, welcome to the @CapitalOne family. The SF crew is pumped :). #c1bayarea bit.ly/1CoS4P5 pic.twitter.com/iO0OmZSYxf
@helenvholmes but your opinion has magic sparklies. Therefore it carries more weight.
dhh ~12 yrs ago, I thought if @martinfowler and @pragdave like Ruby so much for hobby programming, I should try it for this Basecamp thing ❤️♦️.