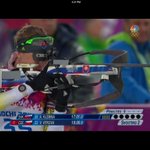 Ihnatko The Biathalon is a quadrennial reminder to the world: DO NOT invade Eastern Europe during winter. pic.twitter.com/wTsFwXEphp
@jimray how convenient to discover at around 3 on a Friday.
Ugh. I always read MT as "Mis-tweet".
counternotions CLEARLY, the only reason Bitcoin apps are removed from App Store is because Apple doesn't want competition for its rumored payment system.